Find out why your next project should be done with Appotype.
Pillars of our work
Transparency
We believe in transparency and close cooperation. Participate in our working meetings, observe the progress regularly, and have an insight into our work.
Agility
We will divide your project into stages so you can decide what to do next: pivot or continue. We know the needs of start-ups and can adapt.
Reliability
Agile methodologies are cool, but it's hard to plan a budget without knowing the final costs. We combine the best of both worlds by offering fixed-price per project stage.
Step by step
"I have a project to be done. What now?"
Every project starts with an idea, and we want to know yours.
We will prepare a roadmap of your project with a breakdown into stages.
The price will not change, even if the work takes longer than planned.
We work, you keep an eye.
After each stage you will conduct a stage acceptance.
Being agile means being able to adapt to new conditions. We will help you with that.
Who are we?
Learn more about the people behind Appotype.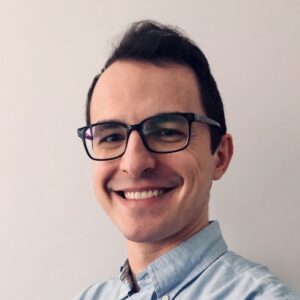 Mateusz Chechliński
Software developer with 10 years of experience. Even before founding Appotype, he was working on developing Braster, a device for detecting cancerous lesions, and other telemedicine projects.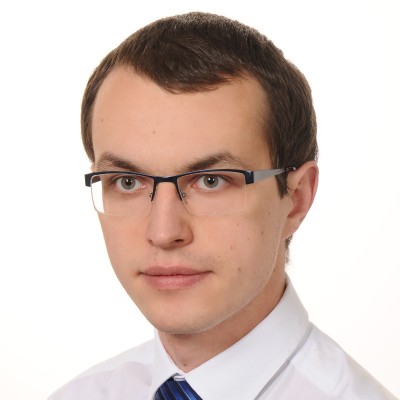 Łukasz Chechliński, PhD
A specialist in artificial intelligence, he co-authored the DeepBraster algorithm for detecting cancerous lesions. He has also developed AI for the gaming and… defense industry.
What do others say?
While working on Braster, Mateusz demonstrated excellent knowledge of mobile applications and an understanding of hardware and firmware issues. He is creative, organized, and can be relied on.
We worked with Mateusz and his team on two projects in which medical devices and mobile applications came together to create modern telemedicine solutions. Rich experience and professional approach make Appotype our go-to partner for mobile and web development.
The CEO is a true expert when it comes to mobile apps. I am very happy with the collaboration and would recommend it to anyone!
Grzegorz Wróblewski
SmartMedics
Our ECG monitoring app was a mess, but Appotype saved it, quickly and effectively. They are a reliable partner, experienced in telemedicine.
We worked together for 2 years. During this time Mateusz became known as a reliable and committed partner. He demonstrated interdisciplinary knowledge and an excellent understanding of the client's needs. He actively looked for solutions and found them in the most challenging situations—an excellent professional delivering complete solutions with superior quality.