The heart of the SmartMedics ECG system is the world's smallest 12-lead ECG. It is the first device of such a small size to offer hospital-grade ECG recording. Thanks to the additional leads, it is possible to diagnose a much larger number of heart conditions than holters, 3-lead ECGs, or even more so, 1-lead smartwatches ever could.
Pebble, as this inconspicuous yet powerful device is called, communicates with a mobile app using Bluetooth Low Energy. It was quite a challenge to ensure smooth real-time data streaming with the relatively low bandwidth of this data transmission technology. The received ECG signal is then processed to remove "contaminants" and this happens in real-time with low CPU load thanks to the use of a collection of highly optimized functions for digital signal processing and general-purpose arithmetic on large arrays.
It is possible to view the heart rhythm in real-time and also to save it in the smartphone's memory. Such a record can be shared with the doctor in the form of a PDF or EDF file.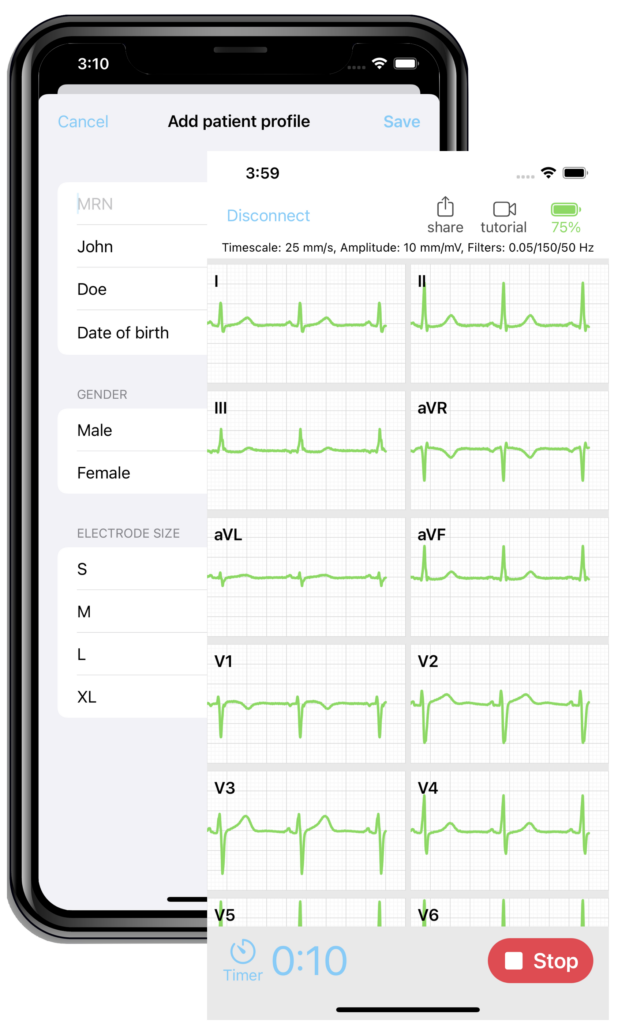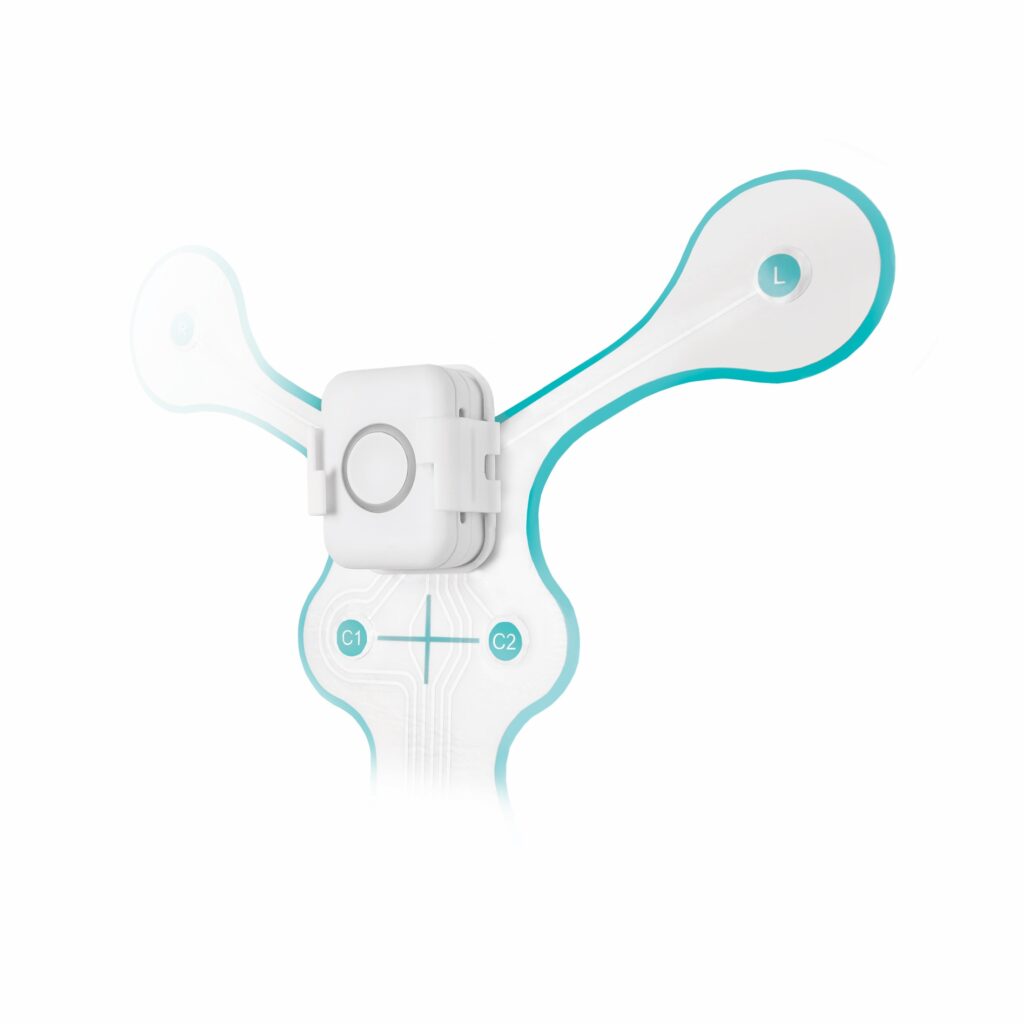 The mobile application also provides several functions related to the management of patients and the tests performed on them. By using the cloud, it is possible to use the SmartMedicsEKG system for remote diagnostics. Patient data is stored according to the highest security standards.
One of the most interesting features is screen sharing during ECG recording – just by entering the email address of a doctor registered in the system, he or she can see the heart rhythm in real-time – no matter how far away he or she is from the patient.
Appotype is responsible for implementing each of the software components of the SmartMedics system, and these are the mobile app, the web app, and the cloud, where ECG records are stored and processed.