Make us fully responsible for your product with our dedicated team, but be a part of it with our transparent software development process.
Team composition
Each team must be tailored to the needs of a specific project. Some teams are very small – even 2-person, while others can be as large as 8-10 people. At the initial stage of the project, once the project is prepared, you will receive from us, along with a quote, information about the dedicated team that will carry out your project.
An example team for a medium-sized project may have the following composition:
Product Owner – YOU!
The Product Owner represents the client, oversees the work, and helps address the developers' concerns.
Project Manager
The Project Manager manages the project on the Appotype side. He makes sure everything is on time and helps solve problems.
Product Designer
The Product Designer ensures that the work's final result is pleasing to the eye, intuitive, and understandable to end users.
Software Developers
Software Developers do the dirty work so you don't have to. They don't sleep, eat only pizza, sip coffee, and produce top-notch software.
Tester
Our Software Developers don't make mistakes, but if something WERE to go wrong, the Tester will make sure it doesn't make it into the final version of the product.
What it's like to work with a dedicated team?
1. You tell us about your project
Before we start working, we need to understand your needs well. Contact us to tell us about your project. During our first conversation, we will try to develop a general vision of what you want to achieve and what elements the target system will consist of, and how they will be interconnected.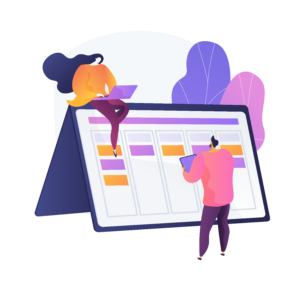 2. We create a development plan
Once we know the general premise, we can move on to design at a more detailed level. At this stage, we will define the tasks to be performed, who will be needed to complete them, and how long they may take. We will define the visual identity and create wireframes describing basic user interactions with the system.
We will provide you with a roadmap, roughly describing the order in which the tasks should be completed, and give you an approximation of how long the entire project will take. On the roadmap, we will mark the so-called "milestones". A good milestone is one that delivers significant added value to the end users of the system, while not being too far from the previous one.
3. We define a milestone with you
At this stage, we take one upcoming milestone and create a detailed design for it, clarify the scope of work, and define an exact timeframe. We define acceptance criteria and turn wireframes into screen designs. At this point, we will also give you the exact cost to complete the milestone. We guarantee that the price will not change, even if the work would take longer than we planned.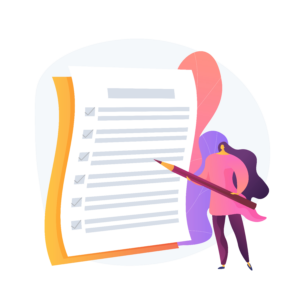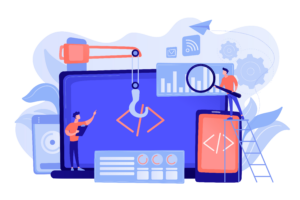 4. We work to reach the milestone
This stage is the actual work of software developers. Screen by screen, action by action, your system grows like yeast. The basis of our work is transparency, so the Product Owner who represents you or your company takes part in our daily meetings. We inform him about the problems we encounter and develop solutions together.
Finally, when a milestone is reached, we present the progress to you, and you confirm whether the defined goals have been achieved.
5. You decide to continue or pivot
We have experience working with start-ups and know how important it is to be agile. That's why before we start working on the next milestone we go back to our Software Development Plan and you can decide to continue working according to the plan, or you can decide to change it.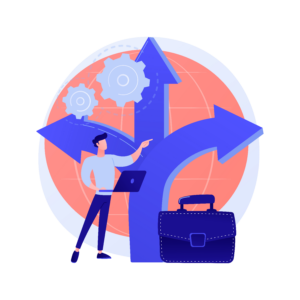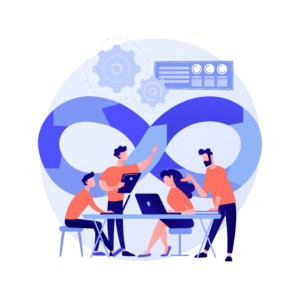 6. Repeat from step 3 until a satisfactory effect is achieved
The smallest project may consist of only one milestone – the final product. Usually, however, there will be more. Therefore, the software development procedure described above will be repeated until you are satisfied with the outcome.
It may also turn out that the goal has been achieved, but you want to develop your product further – perfect! We will extend our Software Development Plan and add new milestones.
These projects were done by dedicated teams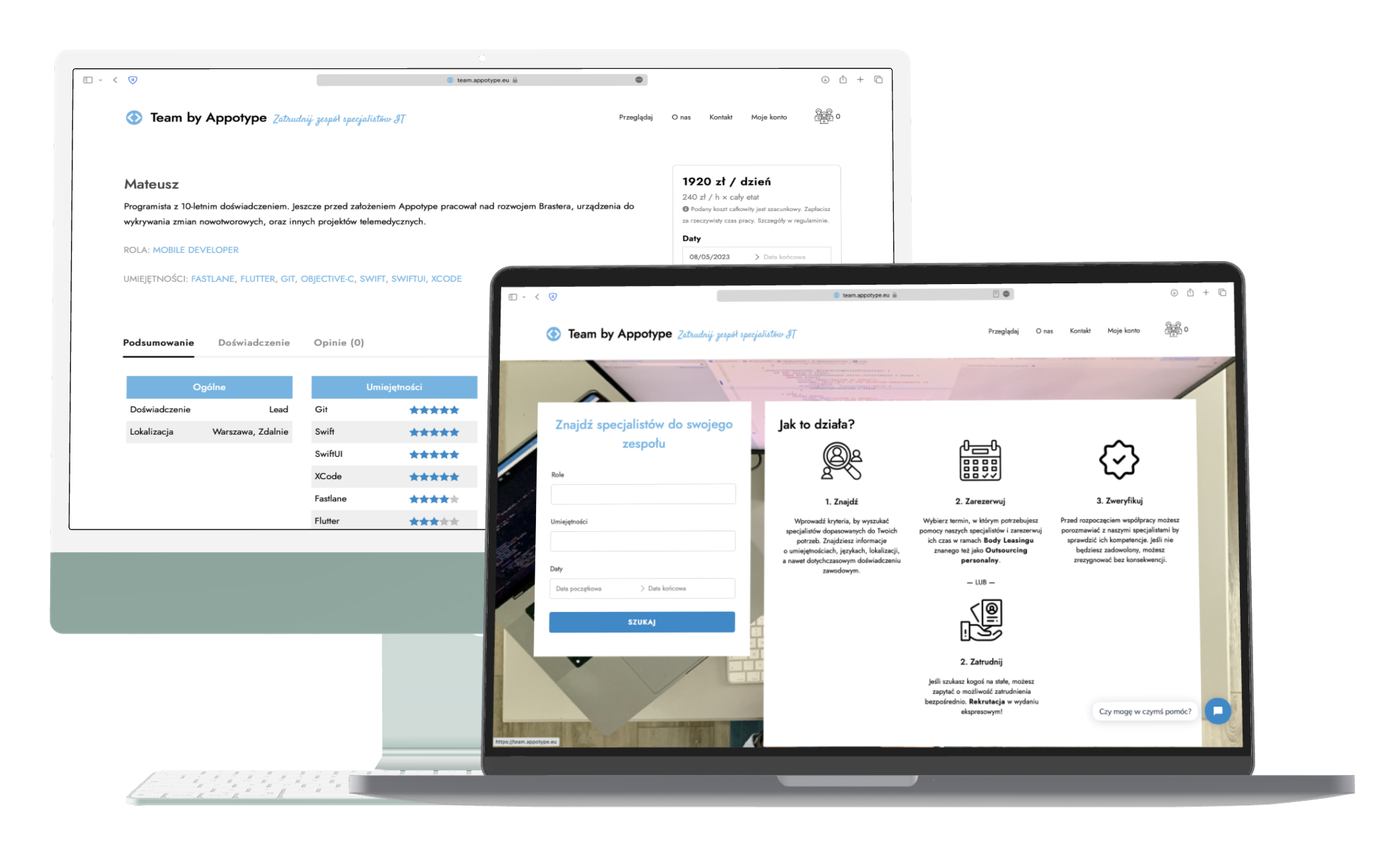 Team by Appotype is a portal that is revolutionizing the way companies recruit IT professionals. Recruitment and body leasing were brought together and packaged in an intuitive web portal.